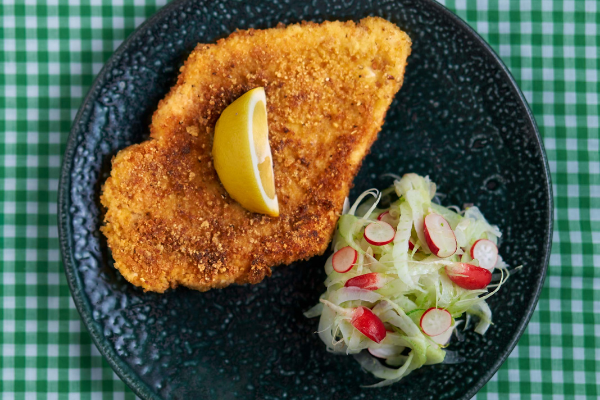 INGREDIENTS
Serves 2 – 4
2 chicken breasts
Corn Chips
Egg
Water
Olive Oil
To serve
Simple Salad of your choice
Lemon
METHOD

Add corn chips to the blender and blitz into a crumb, tip onto a flat plate.
In another bowl whisk an egg with a dash of water.
Put your chicken breast into a reusable plastic bag and pound it until its flat, thin and tenderised.
Cover in your egg and crumbs mix and fry until golden and cooked perfectly.
Serve with a simple fennel bulb and radish salad and squeeze schnitzel with a wedge of lemon.
Download this recipe