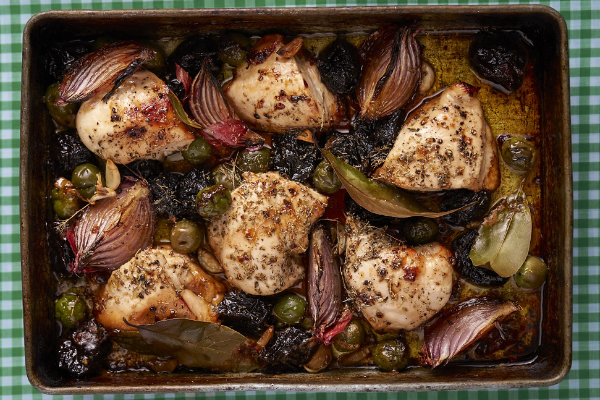 INGREDIENTS
Serves 2 – 4
2 Bostock Brothers Organic Chicken Breasts
Enough Buttermilk to cover breasts
1 bulb Garlic
2 tbs dried oregano
1/4 cup red wine
1/4 cup extra virgin olive oil
1/2 cup pitted prunes
12 large pitted Spanish green olives
1/4 cup brown sugar
1/2 cup white wine
Salt
Pepper
Parsley, chopped to garnish
METHOD
Cut your breasts in half and marinate in buttermilk, salt and pepper and thyme for at least 24 hours.
Once marinated, pat the chicken dry and add to a baking dish with 1 whole bulb of garlic peeled and chopped then add the remaining ingredients listed above.
Cover the baking dish and refrigerate for a few hours, or if you are short on time just 30 minutes will do.
Bake at 180 for 30 to 40 minutes then remove from the oven and rest.
Garnish with chopped parsley
Download this recipe