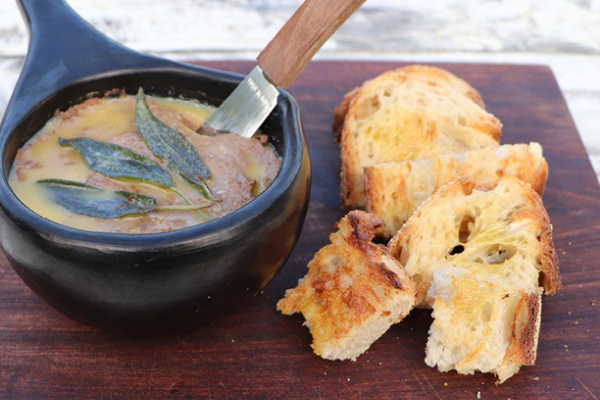 INGREDIENTS
1 pack Bostock Brothers Organic Chicken Livers
2 Tbs Extra-virgin olive oil
2 Tbs butter
2 large shallots, thinly sliced
1 large clove garlic, crushed
3 anchovy fillets (or one Tbs anchovy paste)
1 Tbs capers, finely diced
5 sage leaves
2/3 cup dry wine, red or white
1/2 Tsp grated lemon zest
1/2 cup cream
METHOD
Heat oil and butter in a frypan, Saute the shallots, garlic, anchovies and capers until the shallots are lightly browned.
Add the chicken livers to the pan and season with salt and pepper. Cook over high heat until browned. Add the red or white wine. Stir continuously, breaking up the livers as they cook.
Remove from the heat, add the cream and the lemon zest and process with a stick blender or a food processor until smooth.
Check seasoning add salt or pepper as needed and garnish with sage leaves.
Serve warm with crostini or fresh bread.
Download this recipe