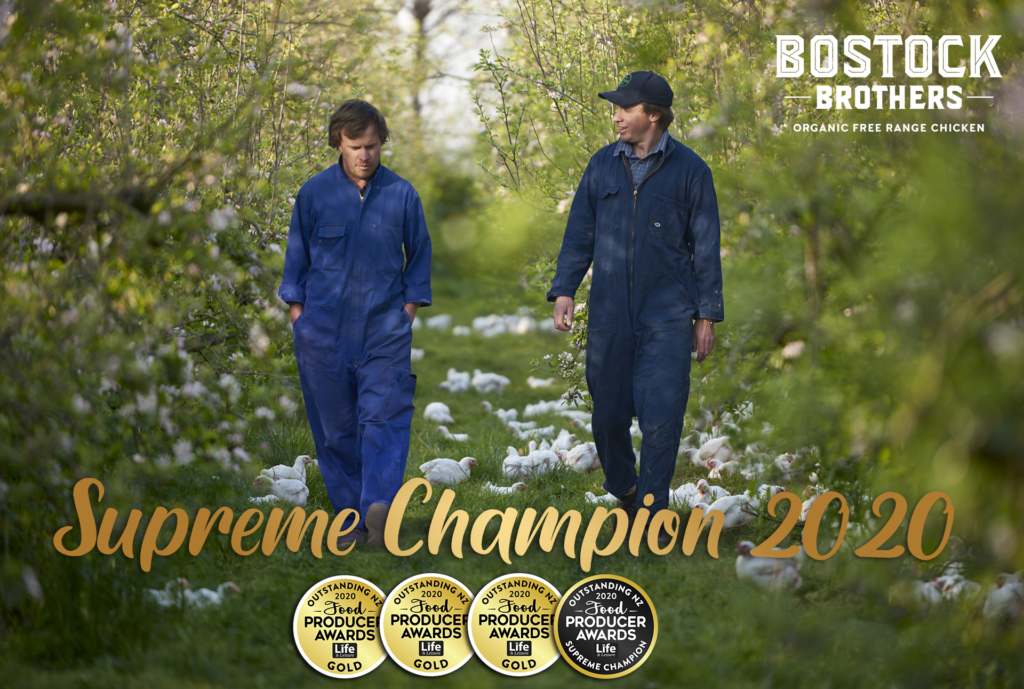 Hawke's Bay Organic Chicken Farmers Crowned New Zealand's Most Outstanding Producer
Hawke's Bay Organic Free-Range Chicken Producers, the Bostock Brothers have been crowned New Zealand's Most Outstanding Food Producer.
Bostock Brothers, owners Ben and George Bostock were delighted to be announced the supreme champions at the Outstanding New Zealand Food Producer Awards.
"The Bostock Brothers team is so thrilled to receive this supreme award. We strive to produce the best quality chicken in New Zealand and it's amazing to be endorsed by 25 food expert judges as New Zealand's most outstanding producer." says George Bostock.
Read More